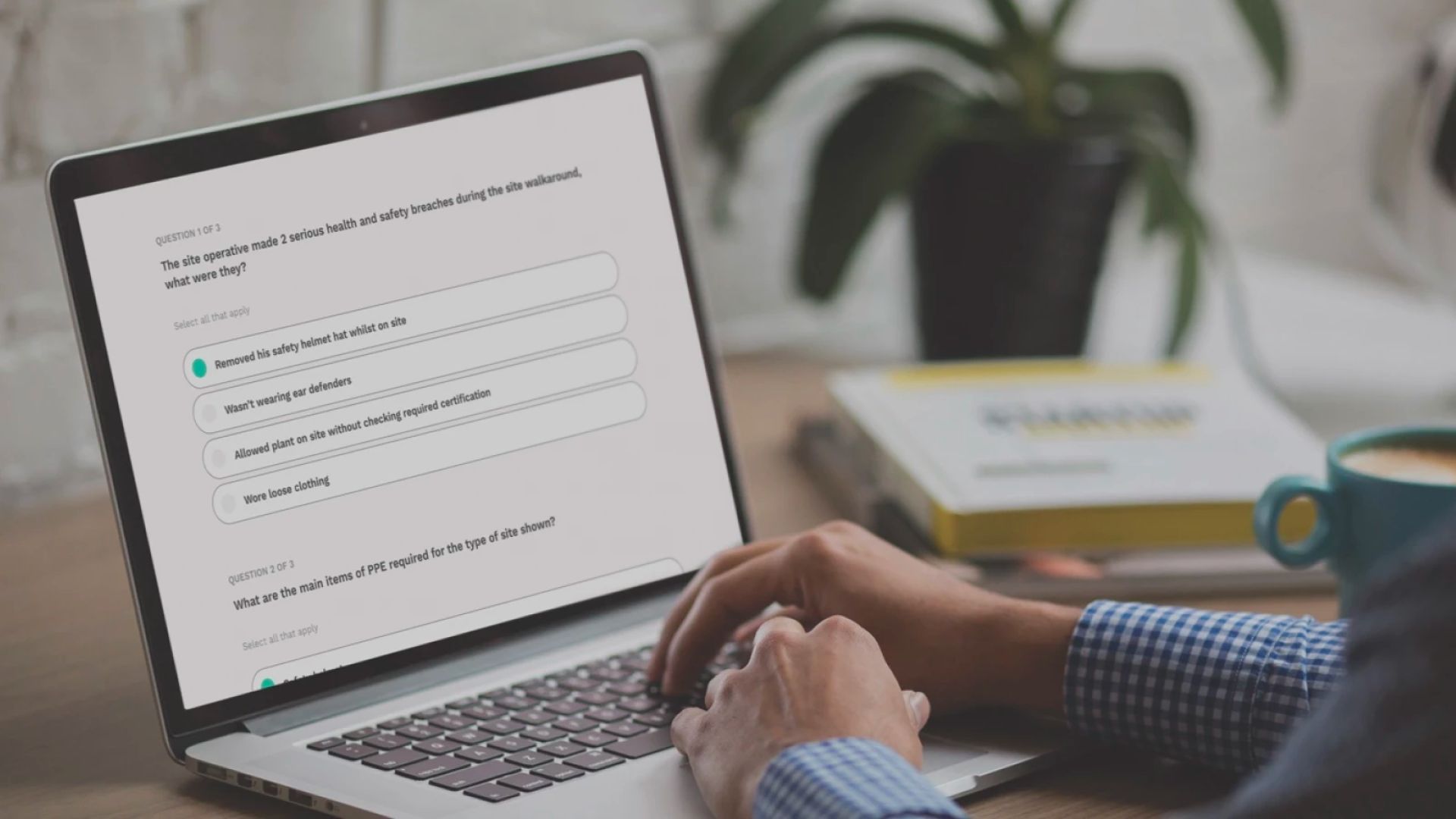 Digitising personnel onboarding
Willmott Dixon
Tier 1 construction companies employ on average 80k+ operatives each year. They have a statutory and moral obligation to keep site personnel safe by ensuring they are proficient in operating on their construction sites. The onboarding process often takes place on site, facilitated by a site manager, which is time consuming, admin heavy and costly.
Services
Consultancy
Data & Insights
Web Development
Motion
The Impact
50%
Reduction in accident frequency rates.
76k
Hours saved in training time.
£1.78M
Saved in operating time.
Our Challenge
We were tasked with digitising the previously cumbersome on-site onboarding process, ensuring robust governance and data collection systems were central to our solution.
A key component would be ensuring site personnel have registered their details, have the right certifications to perform their job, and are satisfactorily trained to Willmott Dixon's high standards.
This was a significant and costly operational challenge because if the onboarding process falls down at any point, it creates substantial issues for the team, the project and the business.
Our Solution
We developed mi | pre-enrolment, a health and safety training platform, to ensure all construction operatives are safe on site.
Our process began with a period of discovery that included engaging the relevant business and supply stakeholders and challenging the foundation upon which on-site safety sits.
We then built a platform for site personnel that is accessible before they arrive on site and allows them to complete a comprehensive online enrolment process.
The System
mi | pre-enrolment was designed to meet the needs and digital skill level of the users, while also providing vital reporting data for Willmott Dixon to continue to build and improve on the system's success.
Video Production
We created a suite of bespoke videos demonstrating the health and safety rules and scenarios on a busy construction site, acting as rich content for the user to engage with.
Using a blend of motion graphics, animations and live video, operatives watch the videos and then answer questions. This process ensures they have fully understood the regulations they must comply with to keep them and their co-workers safe on site.
Helpdesk Integration
All Tribus applications are launched with a dedicated chat function, managed by our Leeds-based team. By supporting mi | pre-enrolment with an active help desk, we ensure the smooth enrolment of 80k+ site personnel each year.
Our development and mobilisation of mi | pre-enrolment has revolutionised Willmott Dixon's site onboarding.
The process is now quicker, cheaper and more flexible than it has ever been and has had a demonstrable, positive impact on the number of serious accidents happening on site.
Not only has mi | pre-enrolment brought surety that all on-site personnel meet Willmott Dixon's high expectations, but it provides valuable insight into the workforce delivering their projects.
Health & Safety
The accident frequency rate has been reduced by 50%.
Saving Time
Time saved on training adds up to over 76,000 hours.
Reducing Costs
Efficiencies in the training are equal to £1.78m saved in operative time.